Meekers Medical, sole representative of SUTTER in the Netherlands.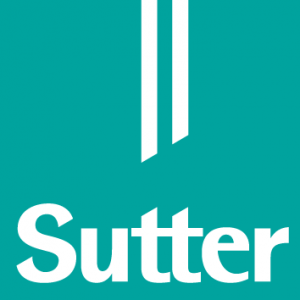 Sutter ® Medizintechnik GmbH is an owner-managed family business based in Freiburg, Germany. Founded in 1970, the company has since that time steadily grown into a leading manufacturer of world format.
Straight to Sutter Instruments
TIts success and growth are based on innovative products and breakthroughs for precision-electrosurgery and offers customers a wide range of products and different models, including the non-stick bipolar instrumentation and the ultra-high 4 MHz CURIS® generators. For example, in the year 2000, this company was the first company on the market to produce bipolar non-stick forceps.
Sutter® products stand for German craftsmanship and German precision. Manufacturing is still based on manual labor and is carried out within the company in Freiburg according to the highest quality standards and by the best surgical mechanics.
The continuous pursuit of improvement, renewal and innovation makes this company highly respected by physicians and medical professionals worldwide! Sutter® Medizinetechnik GmbH is of course fully certified to the highest standards!
Solutions
Solutions for Laryngology [1,0 MB]
Solutions for Skull Base Micro- and Neurosurgery [2,2 MB]
Solutions for Visceral Surgery [2,4 MB]
Generators
CURIS® 4 MHz Radiofrequency Generator [1,10 MB]
BM-780 II Radiofrequency Generator and RaVoR™ [2,1 MB]
CURIS® 4 MHz Radiofrequency Generator and Single-Use RaVoR™ [975 kb]
Instruments and Accessories
SuperGliss® non-stick bipolar forceps (DE/EN) [1,7 MB]
Bipolar Forceps (DE/EN) [3,9 MB]
Calvian® bipolar forceps (DE/EN) [2,0 MB]
Calvian endo-pen® bipolar forceps (DE/EN) [5,4 MB]
Monopolar Electrodes (DE/EN) [3,8 MB]
To-BiTE™ non-stick bipolar clamp (DE+EN) [1,0 MB]
non-stick Suction Tubes (DE/EN) [344 kb]
Electrosurgery Cables and Pencils (D/E) [1,8 MB]
4RHINO
4RHINO [576 kb]

Quality assurance:


ISO 13485:2016


93/42 EEG | CE