Meekers Medical is your exclusive Dutch distributor for HEBU Medical.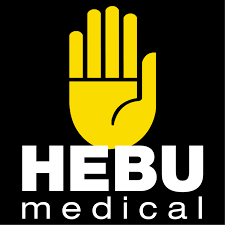 HEBU Medical stands for advanced manufacturing technology, highest precision and perfect performance in terms of surgical instruments. Our product range contains a wide range of forceps, scalpels, scissors, needle holders, retractors as well as all types of hemostatic forceps. We also offer instruments for bone surgery, gynecology, ophthalmology, dermatology, anaesthesia, ENT and much more.
HEBU Medical produces and delivers high quality surgical instruments worldwide for more than 50 years. The head office and production is located in Tüttlingen, Germany, which is the center of medical technology.
Go to HEBU Instruments directly
Quality guarantee


  ISO 9001:2000


  ISO 13485


  93/42 EEG | CE